Palouse Falls state park is a 105-acre camping park with a unique geology and history.
The park is home to one of the most beautiful waterfalls in the state. Palouse Falls drops 185 feet with high volumes of water flowing in spring and early summer. The falls are truly astonishing to see in person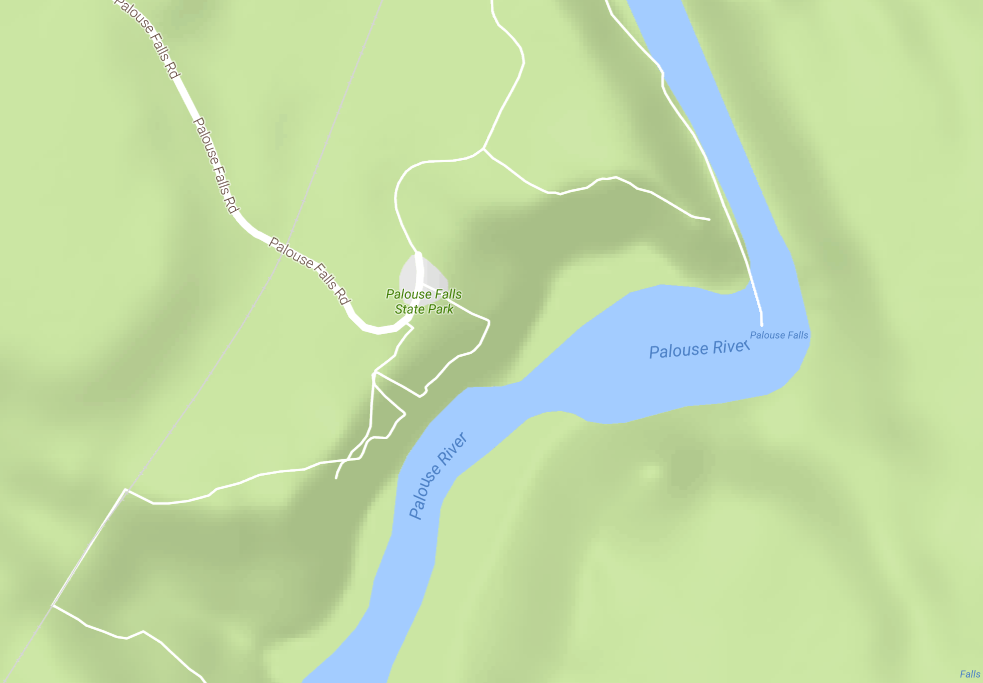 Elevation 900 feet
Camping: yes
Hiking trails: yes
Dog Friendly: yes
Season: all
Entrance Fee: $10 parking/discover pass
(subject to change)
HOW TO GET THERE:
From Spokane, drive west on I-90 for 60 miles to Ritzville. Drive south on Hwy 261 for 27 miles to Washtucna. From Washtucna on Hwy 260, drive south west for 5.7 miles to McAdam. Turn south east onto Hwy 261 and drive 8.8 miles to Palouse Falls Rd. Turn left and drive 2.4 miles to the park.
From Pasco, Head north on US-395 N for 32 miles, Take the WA-260 exit toward Connell/Kahlotus, in half a mile Turn right onto WA-260 E, drive for 24 miles then Turn right onto WA-261 S and drive for 9 miles to Palouse Falls Rd. Turn right and drive 2.4 miles to the park.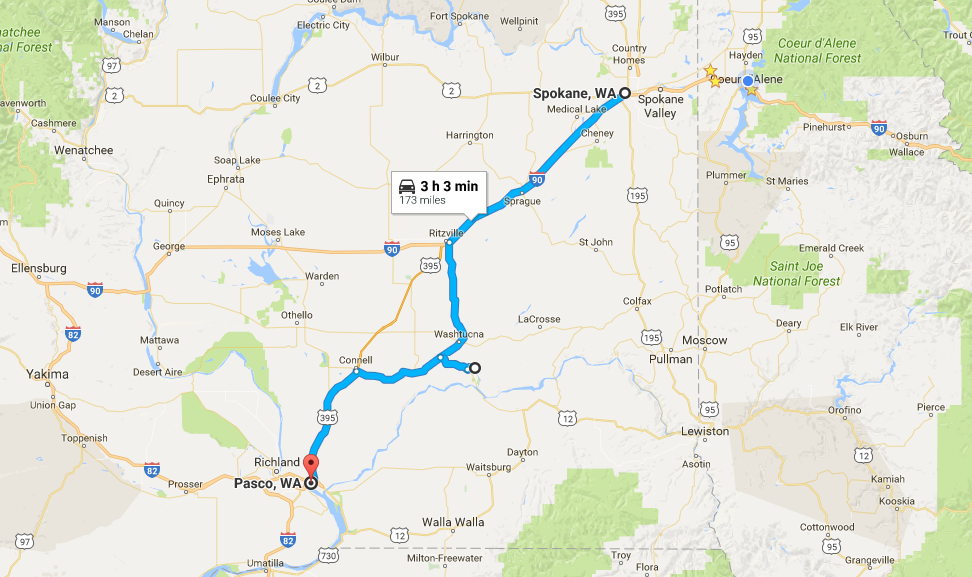 HOSTELS IN THE AREA: As of 2017 there are no hostels in the area.
CAMPING INFO: The park has 10 tent spaces (one ADA), one dump station and two restrooms. Sites have no hook-ups.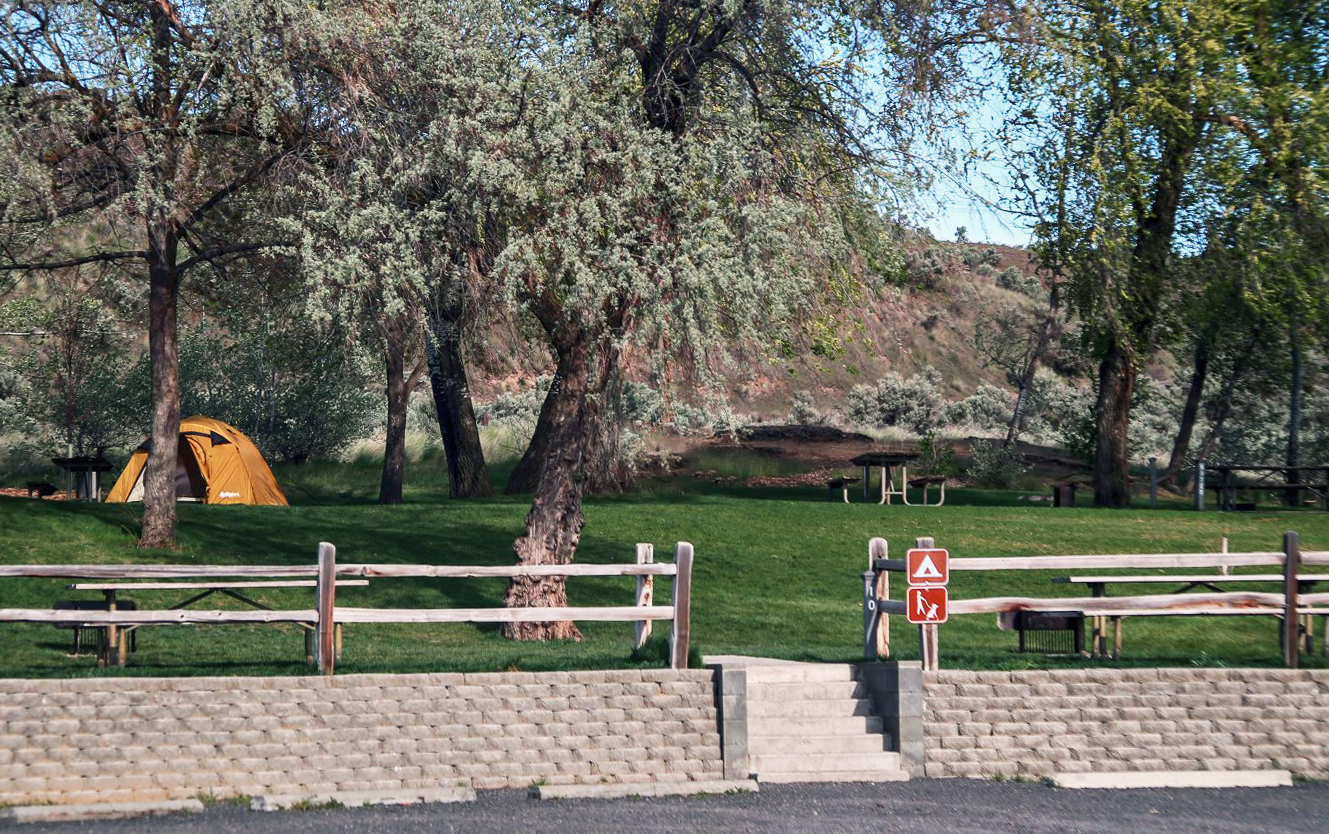 Camping in the park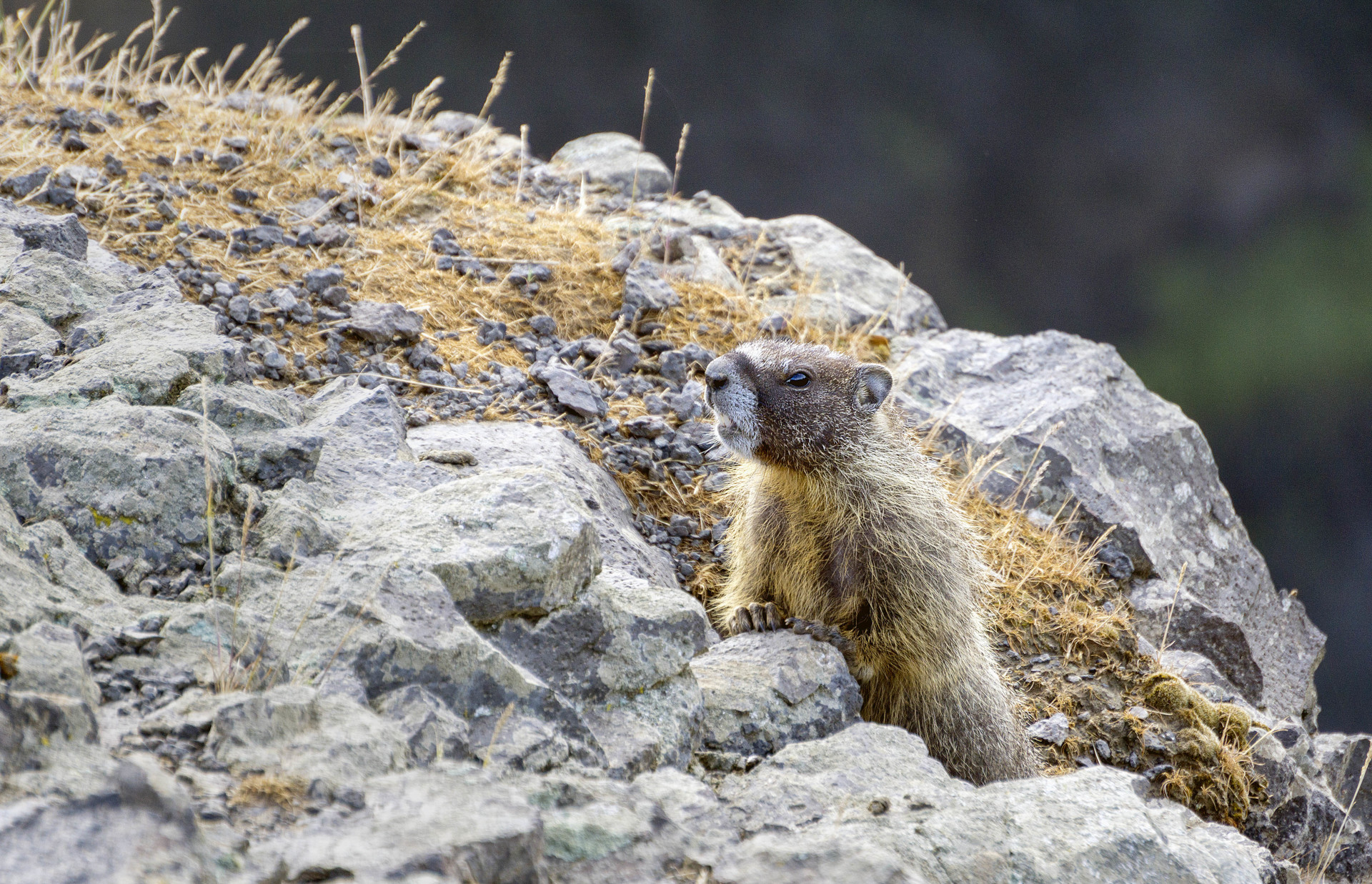 Red-Bellied Marmots are some of the animals you can see in the park.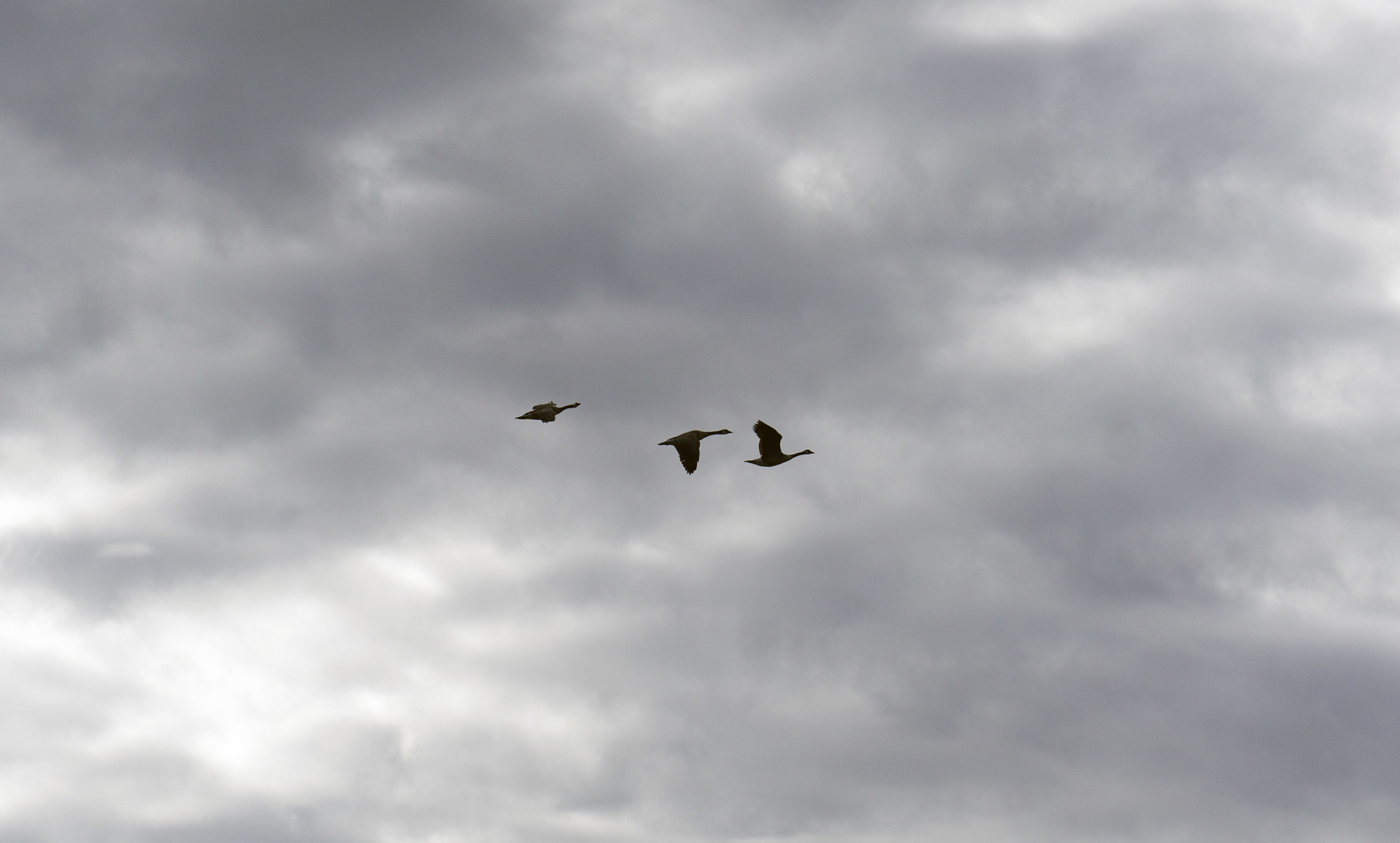 There are several hiking trails in the park – The most popular trail loops around upriver from the main falls, the hike is a moderate short hike along a gravel path that follows the train tracks and descends to the river. The upper falls is a great place for bird watching or having a picnic.
Once you get your fill of the upper falls you can continue down to the main falls drop off via a narrow trail that follows the river along the rock wall. The trail is steep and washed out in places so wear your hiking shoes and be careful.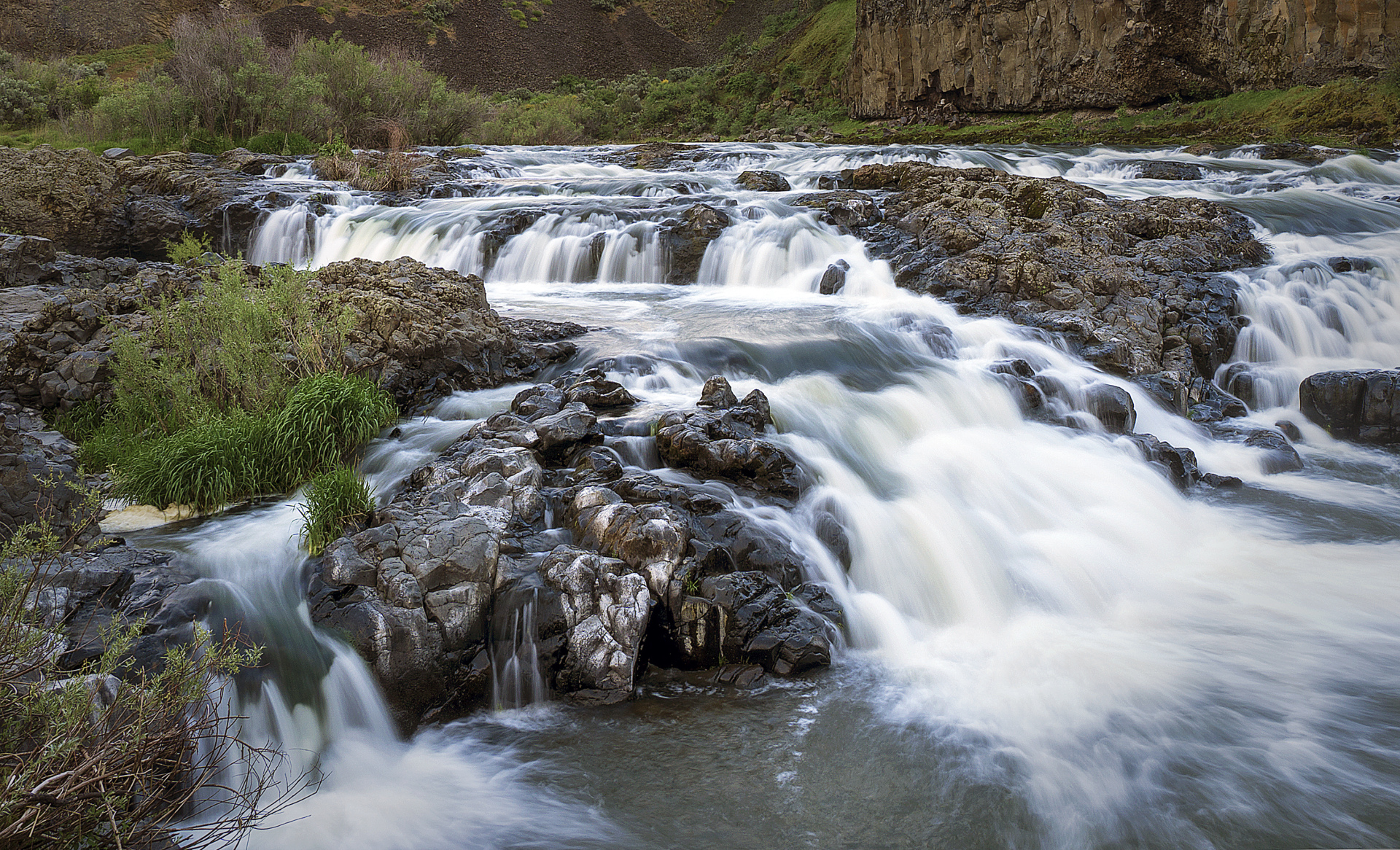 Upper Falls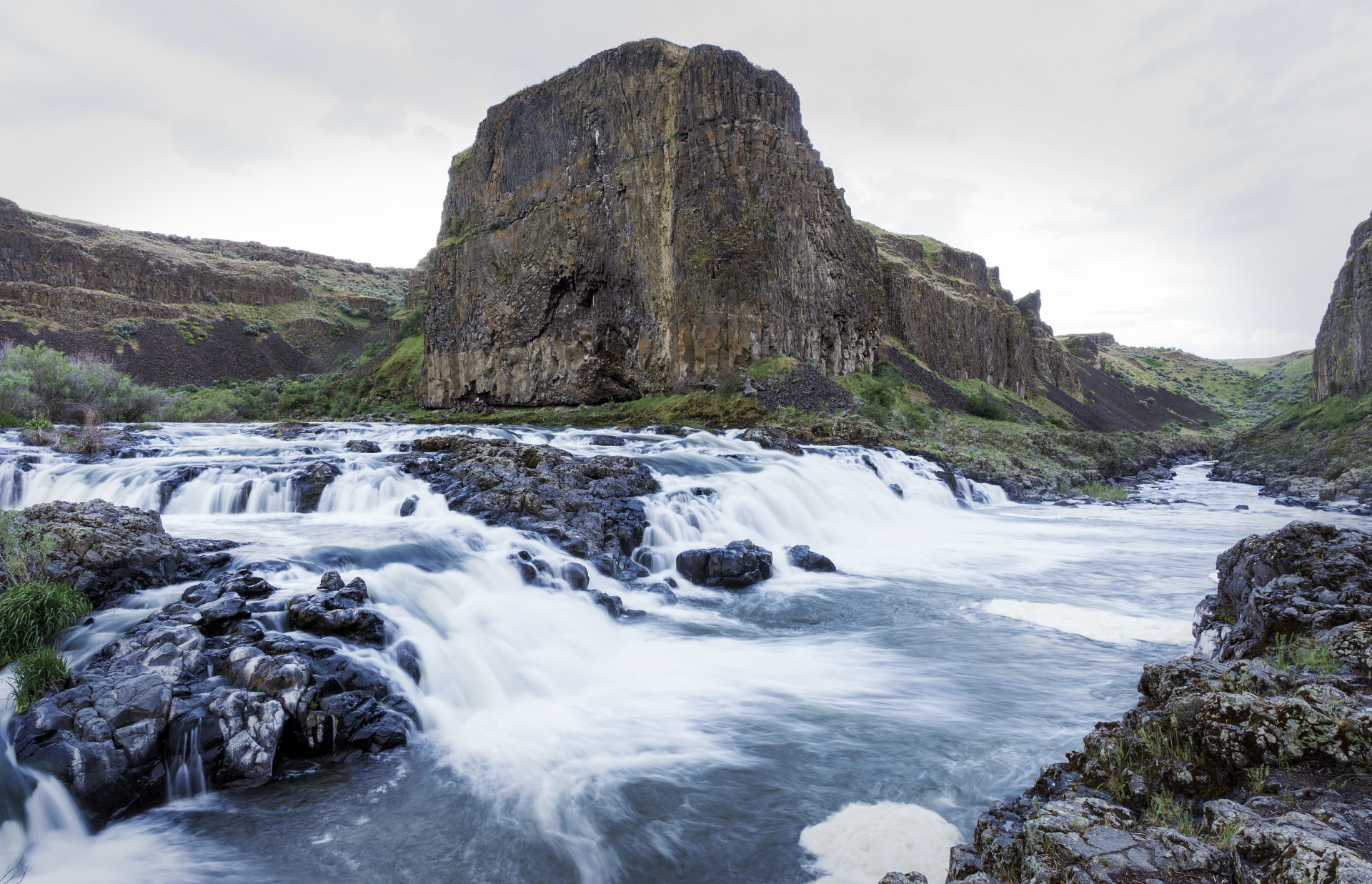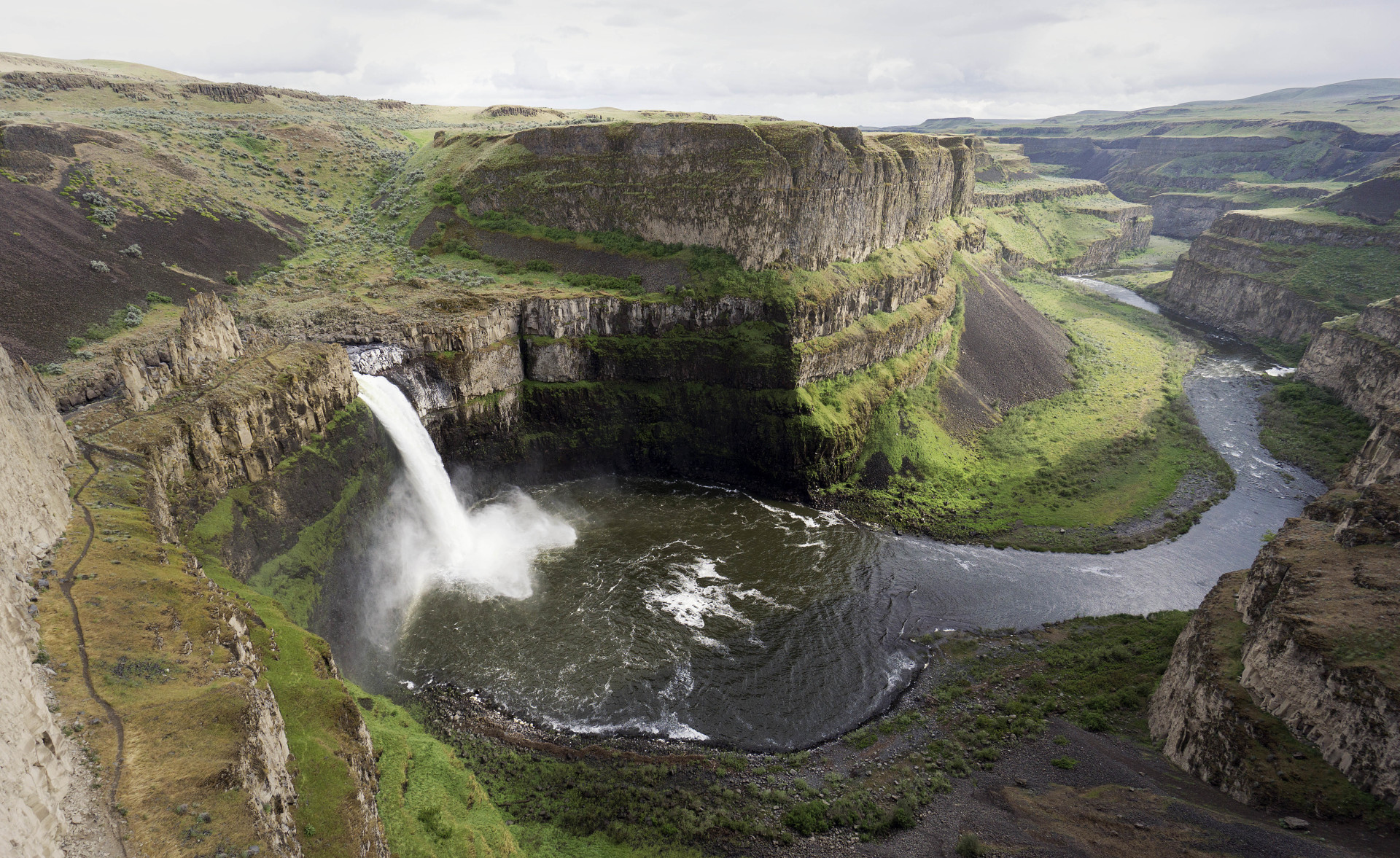 Main falls
In 2009 kayaker Tyler Bradt set a new world record paddling 186 feet (57 meters) over the falls. Here is the video.
Have you been here? If so I'd love to here your thoughts! Post in the comments section below.
© 2017 All Rights Reserved.