Discover Mesa Arch at Sunrise
Mesa Arch is one of the main spotlight attractions in Canyonlands National Park. It's no surprise that thousands of photographers each and every year set their alarm clocks at some ungodly hour just so to beat the crowds for a perfect sunrise portrait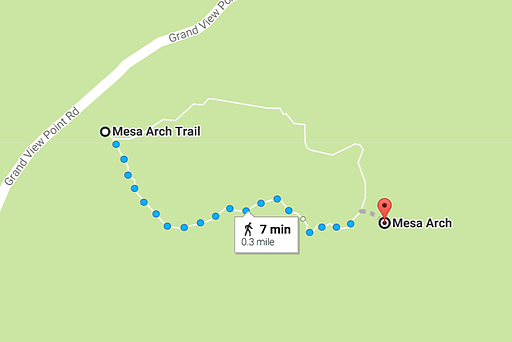 Distance: 0.3 miles
Elevation: Gain 65 ft
Difficulty: easy
Time: 0.2 hours
Trail Condition: excellent
Dog Friendly: No
Season: all
Entrance Fee: $25/vehicle
(subject to change)
HOW TO GET THERE: The Mesa Arch trail head is 38.4 miles from Moab city center. Head north on US 191 for 11 miles and Turn onto UT-313 W for 14.6 miles. Continue straight onto Grand View Point Rd/Island in the sky Rd and enter  Canyonlands National Park. The trailhead is near a small parking lot on the left hand side of the road in around 13 miles.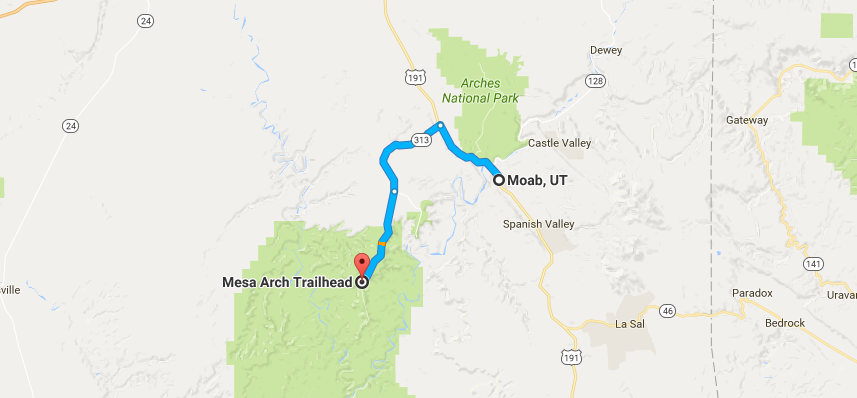 ​CAMPING INFO: The closest camprground in the park is Willow Flat Campground. The campground has a dozen or so sites that are available on a first-come first-serve basis.(As of 2016 there is currently no water in the campground)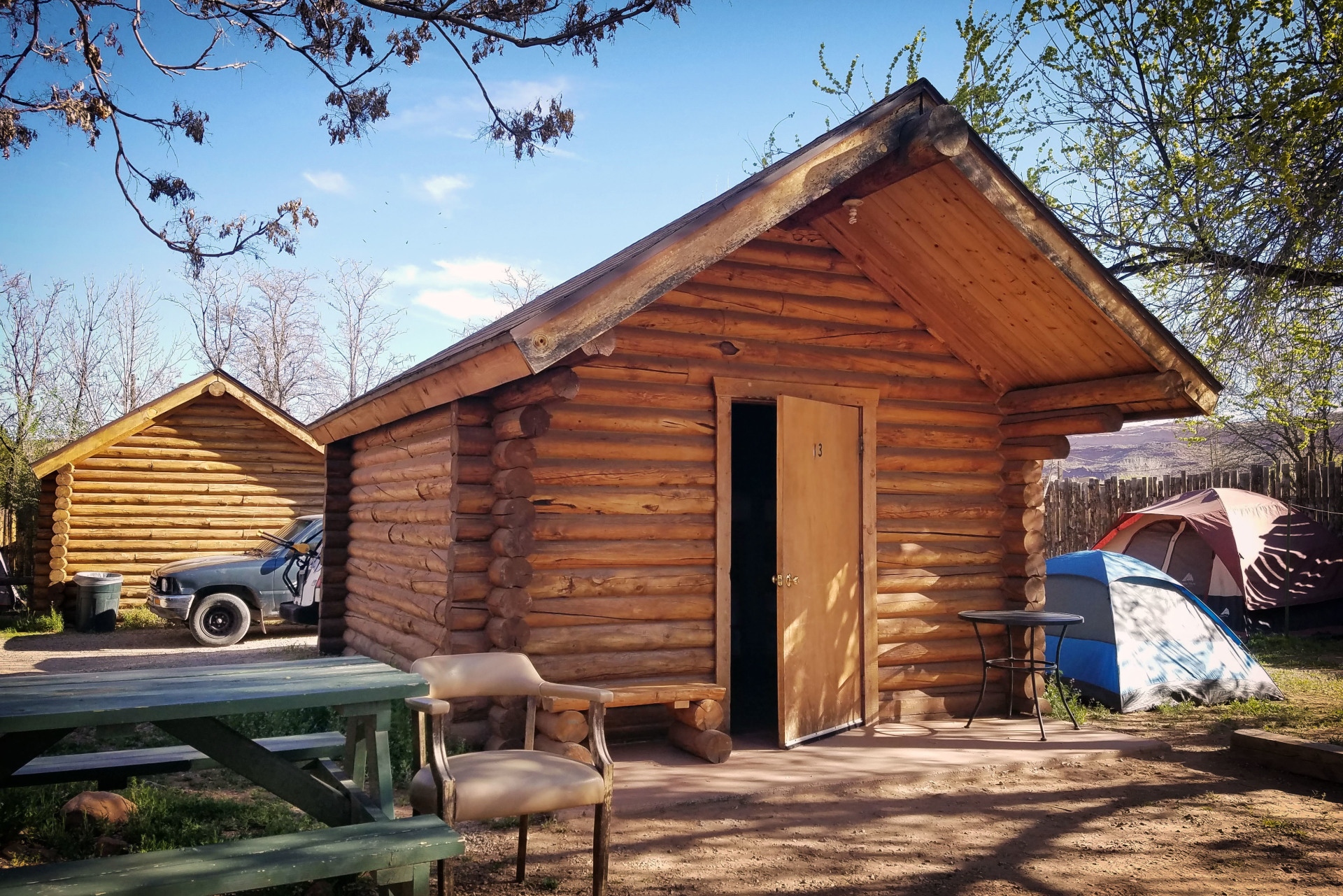 The Lazy Lizard Hostel
HOSTELS IN THE AREA: The only hostel in the area is the Lazy Lizard Hostel in Moab. We opted to spend the night here instead of the park because of the "no water situation". We had a great stay and the whole cabin to ourselves, which was really convenient as we had to be up really early for the hike. The cabin was around $40 for the night.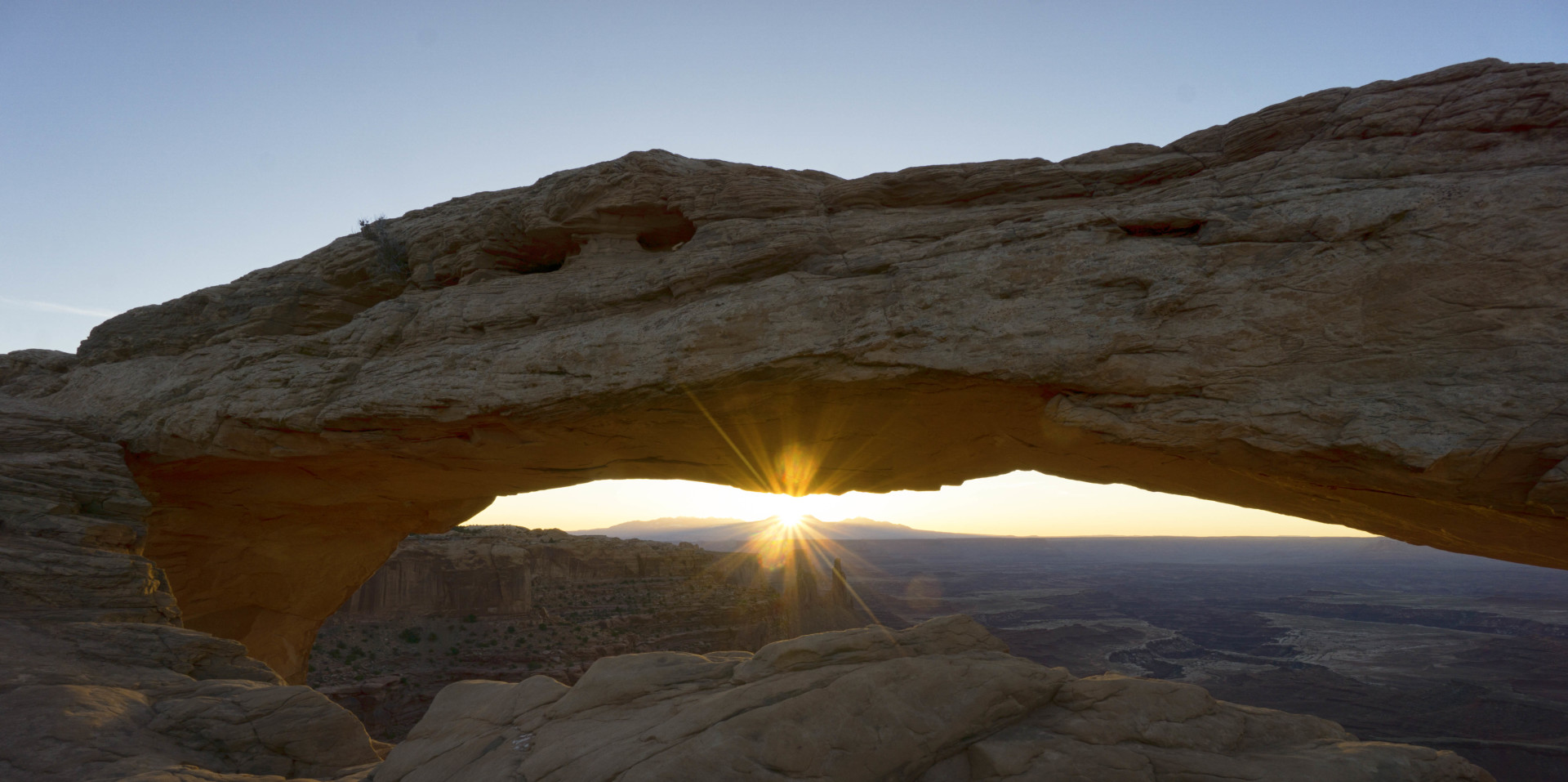 The moment the sun peaked
GO EARLY: The mesa Arch Trail is a super easy 10 minute hike from the trail head to the arch. Make sure and bring a headlamp or flashlight so that you can see the trail in the dark. Also if it's windy you might to bring some sort of weights for your tripod, you don't want a gust of wind ruining your shot. When you reach the arch, go ahead and set up your tripod, don't hesitate. The good spots near the arch fill up fast.
TAKE A WIDE ANGLE LENS: I took the above photo at 16mm(full frame equivalent). You can see I still only got around half of the arch even going this wide.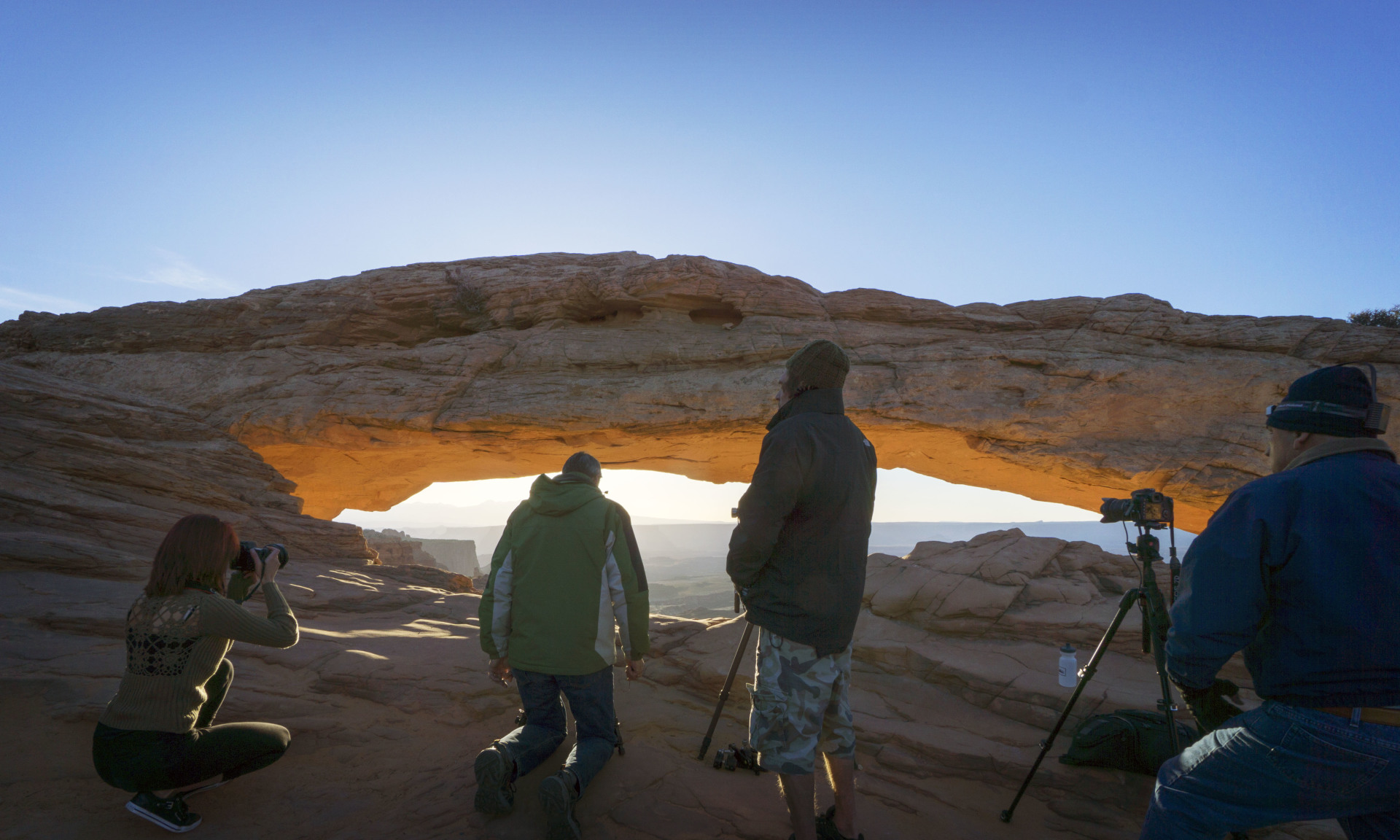 ALLOW THE CROWD TO CLEAR: While we were there shooting, around 20-30 other photographers were all lined up, squeezing in wherever they could trying to get their perfect shot of the sunrise.
I recommend sticking around after the sunrise and let the crowd disperse. My best photo came after 80 percent of the other photographers had left and I was still able to get the amazing sun glow underneath the arch.
Final Image: The HDR panoramic image below consists of 12 different photos taken in bracketed groups of three.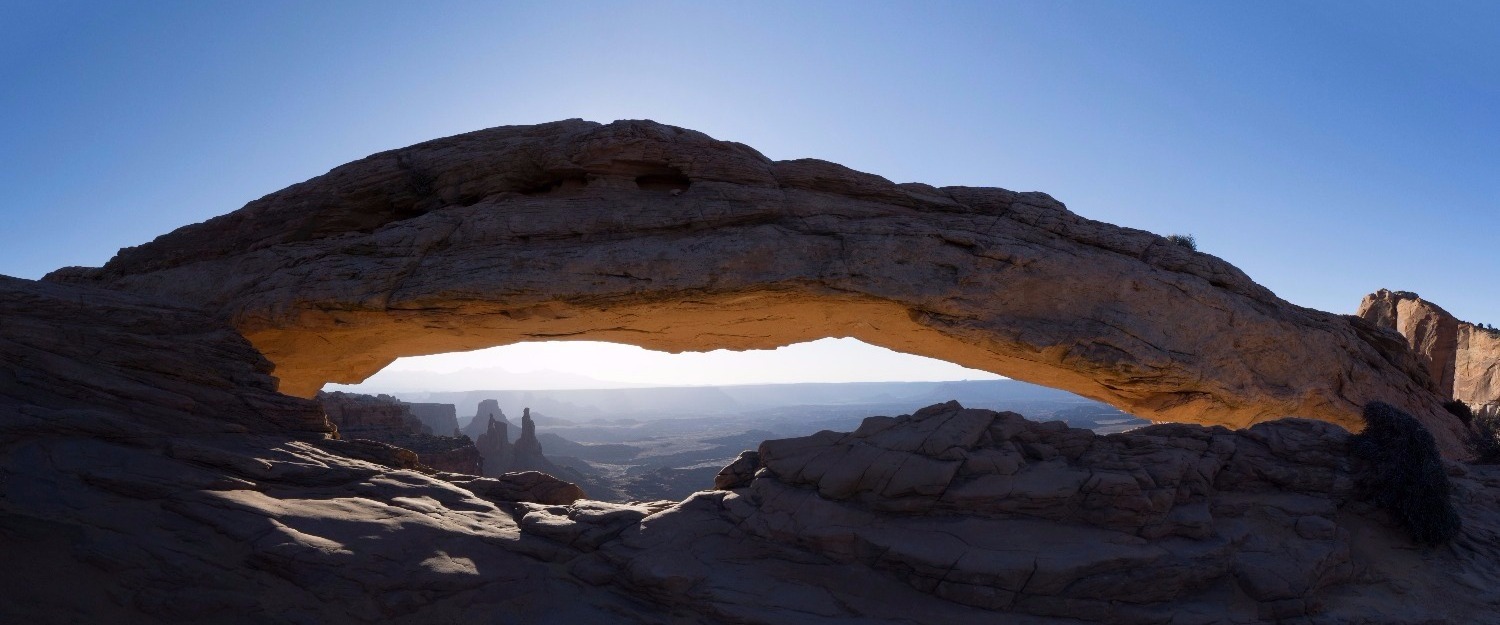 After HDR conversion 

Have you been here? If so I'd love to hear about it! Post in the comments section below.
© 2017 All Rights Reserved.