Costa Rica is one of Central America's top travel destinations due to the beautiful, paradise like beaches, endless activities, and interesting wildlife.​
Whether you are seeking pristine beaches for surfing, wildlife spotting, coffee tasting, or just getting your taste of adventure, Costa Rica offers a little bit for everyone.
​
You will find people from all over the world here including backpackers from Germany, and Ireland on their year long trips around the world, to bird watchers and outdoor enthusiasts.
Costa Rica is where it all began for me, I will always remember it fondly.
Budgeting: As of 2017 the exchange rate in Costa Rica is 1 USD = 551 Costa Rican Colon.
Credit and Debit cards are widely accepted in the most of the medium to larger cities here but if you get off the main tourist trail or into the jungles, make sure to hit a cash machine and stock up on Costa Rican Colón before you go.
Night in a hostel (6-p dormitory): $6 – $25
Lunch at a local restaurant: $4 – $8
A large bottle of water at a local store: $.1.5 
A beer at a local bar/restaurant: $2
Long distance bus service: $4 – $12
Entrance to a site cost: $6 on average
Average day trip cost: $25+ depending on what you want to do.
Backpacker Budget – $25 (₡13,775) per day
Flashpacker Budget – $45 (₡24,889.5) per day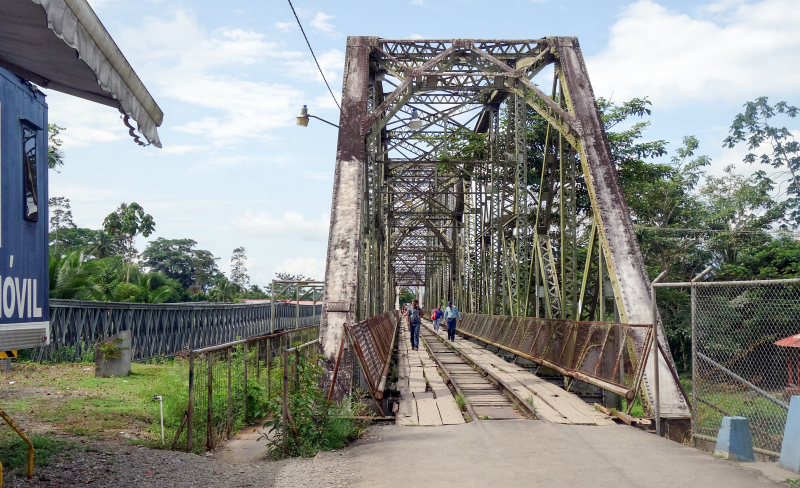 Bridge crossing at the Costa Rica/Panama border
Arriving Into Costa Rica​
Costa Rica
is one of the most accessible countries in Central America.​ If you are travelling the
Gringo Trail
and making your way south from Nicaragua, you will find the border crossings mostly easy, especially if you speak a little Spanish. There are also bus service tours available that aren't terribly costly that will take you across the border and take care of all the fees for you.
The budget option is to take the tica bus and do it by foot. Which ever you decide, just keep your head about you and you shouldn't have any problems.
​
Flights to Costa Rica are also also a great way to get into the country. You can find flights to Costa Rica from the U.S. for less than $100 one way. Some of the airlines which service this area include jet Blue, Air Canada, British Airways and more.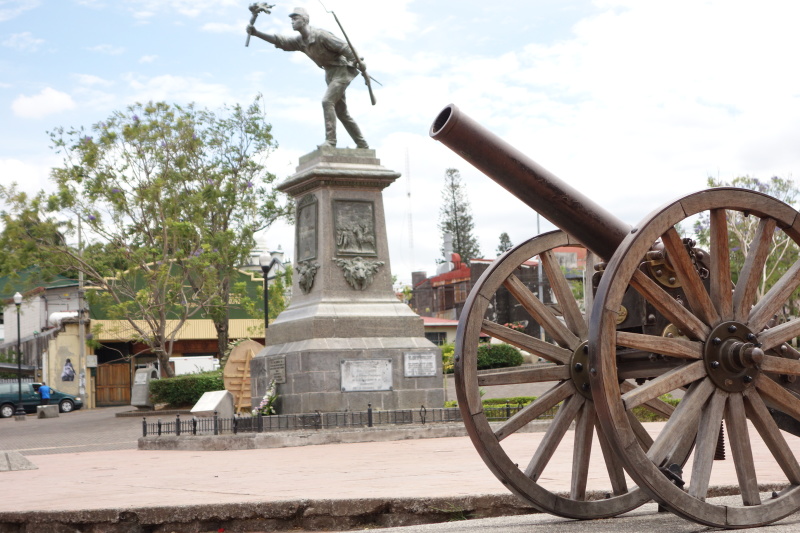 Getting Around 
Bus: you can book a fairly nice bus with air con for around $12 to anywhere in the country. The buses here are quite nice and most are comfortable and service pretty much all major cities. If you find yourself in a rural area and needing a bus and there isn't a bus stop near by, no worries, most buses will stop and pick up passengers on a street or main road. ​If you need to get off a bus and there isn't a bus stop, no worries, just pull the rope near your seat, the driver will stop and let you off!
​I did see a few buses that wouldn't stop, but you will find that most do. ​You can search a bus schedule 
here
.
​
​Other options here include booking a tour in which a van or truck takes you to different parts of the country. These tours usually will get you to your destination faster than the buses, while stopping at set tourist spots along the route. All the ones I did were quite nice, most had Air Conditioning and didn't break the bank. Of coarse if you're on a strict budget you will want to stick to the cheaper buses.
​
Lastly renting a scooter or motorbike is an option in a few places, but you won't find that near as common here as in SE Asia, and it will be much more expensive.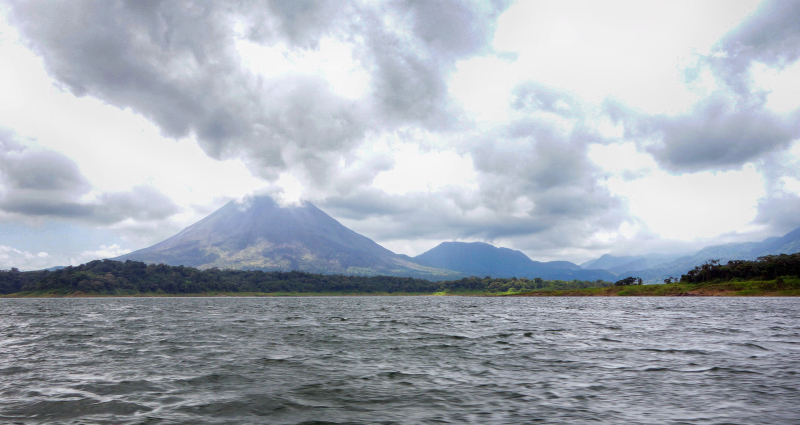 Arenal Volcanoe
Where to Go in Costa Rica​​
San Jose, Costa Rica
San Jose is the capital city of Costa Rica, and a very popular spot for backpackers to start their adventure while serving as a convenient base to all popular destinations in the country, including the Irazu and Poas volcanoes. The city is also a hub for travel terminals including the main airport (San Jose International Airport), for when you are ready to head off to your next destination. I recommend that you stay in San Jose at least a day or two and explore the city before heading to your next destination.
​
Things to do in San Jose include: Visiting central market, site seeing tour of the city, Pre-Colombian Gold Museum and more.
​
You can book adventure and nature day tours from here as well. These include zip lining, canyoning, wildlife viewing and more.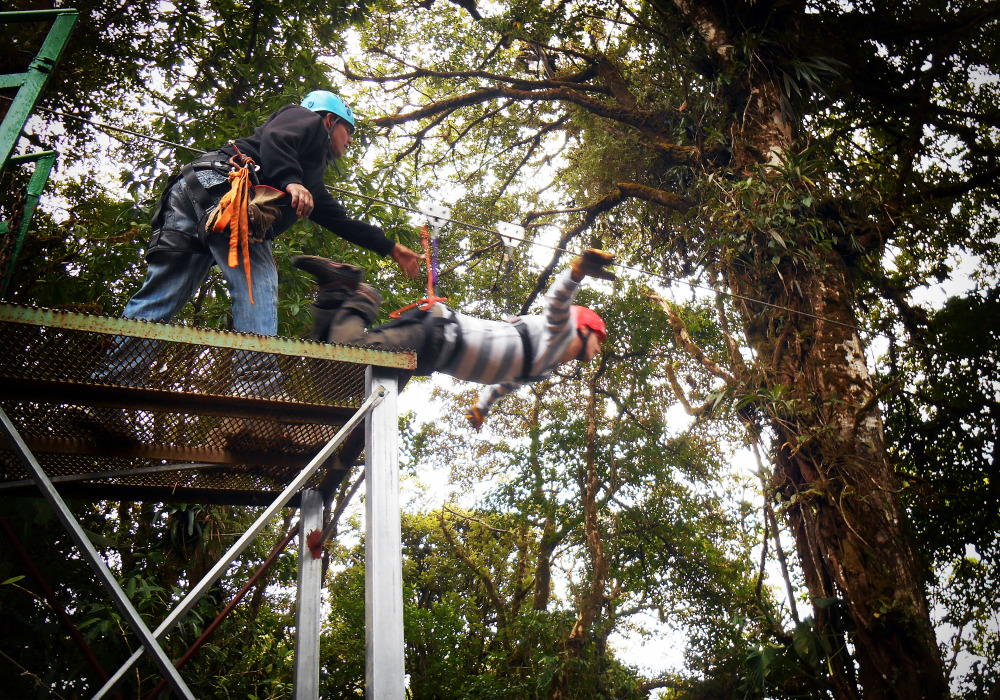 Doing the superman on the zipline tour
Santa Elena, Monteverde
Santa Elena is a small town in the province of Monteverde, it is small and quaint, filled with tasty restaurants and folksy artisan shops, while the nearby rain forest hosts a remarkable amount of biodiversity.
​
Set atop the spine of Costa Rica's continental divide, Monteverde is a world above the coastal towns that dot the country's famous shoreline. You will find Backpacker Hostels and other more expensive lodging options in and around Santa Elena.
Things to do in Monteverde include: Zip lining, Canyoning, Bungee Jumping, Cloud Forest, Horseback Excursions, ATV tours, Coffee Plantation tours and more.
​
Plan on staying at least a few days to adventure through this verdant and mountainous world.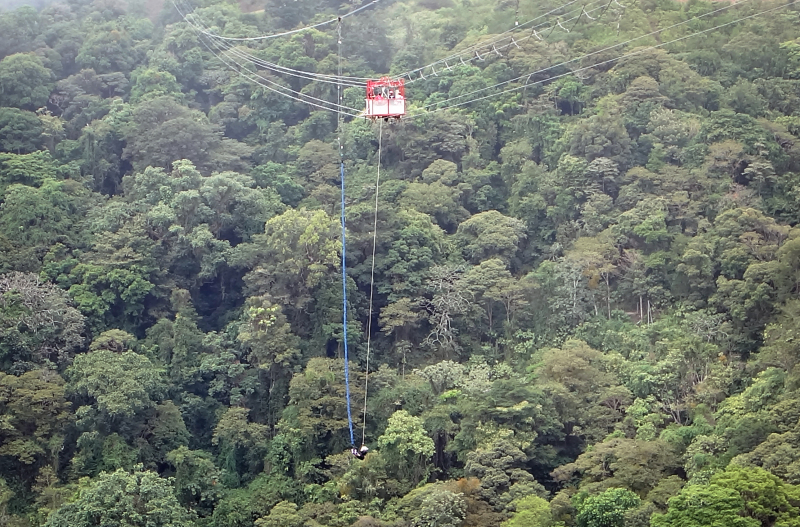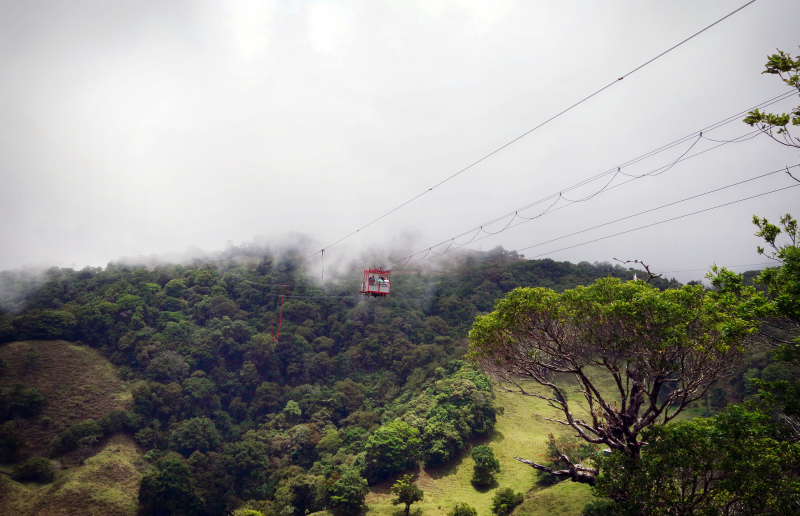 Bungee jumping in Monteverde
Tamarindo, Costa Rica
Tamarindo is a coastal town and district located on the Nicoya Peninsula on the Northern Pacific coast of Costa Rica in the Province of Guanacaste.
Tamarindo is a prime spot for surfing, sport fishing, diving and working on your tan. You can see nesting leather-back turtles doing their thing along the beaches from October to May and, for some nesting of your own, gorgeous beach houses, B&Bs and luxury hotels line the surf. Shopping and dining options are superb and plentiful, perfect for sampling the true flavors of Costa Rica.
Things to do in Tamarindo include: Zip Lining, Caving in the Barra Honda National Park, Surfing, Miravalles Volcano Tour, Catamaran and Sailing Tours and more.
You should at least plan to stay here for several days and just enjoy paradise. 

Jacó, Costa Rica
Jaco is the closest major beachside destination to the capital city of San Jose and one of the most visited coastal destinations in Costa Rica, and considered to be one of Costa Rica's most developed beach towns.
​
With rolling green hills of jungle and farm pasture in the distance, Jaco sits in a long cove with rocky points on each end. Much like Costa Rica's metropolitan areas, Jaco's offers services such as a post office, health center and branches of major banks. The main strip which runs adjacent to the sand, is bustling, both day and night and offers an abundance of surf shops, hotels and restaurants affordable for the budget travelers. The town has developed a reputation over the years for its party atmosphere, but in recent years the town has put a lot of effort into making it an attractive place to visit for everyone, including families. 
Things to do in Jaco include: Surfing, swimming, deep sea fishing, ATV tours, bicycle rentals, horseback excursions, crocodile safari, national parks and reserves, boat and kayak excursions, white-water rafting, canopy tours and popular night life.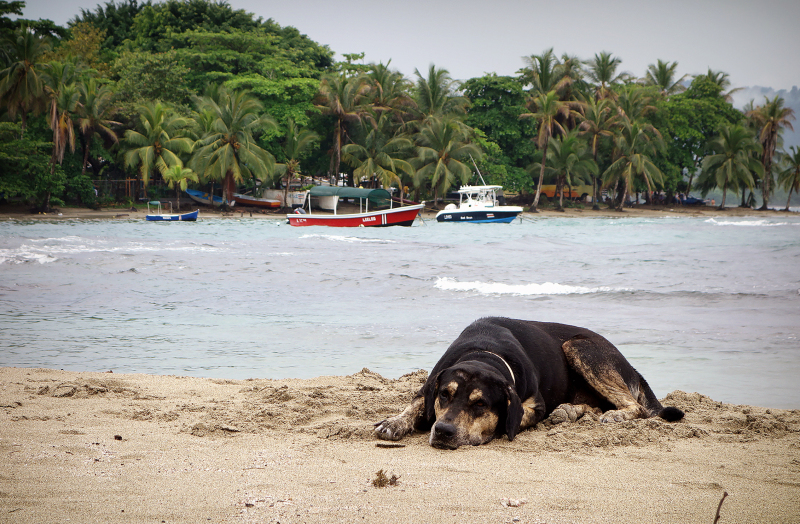 Set along the turquoise Caribbean Sea, Puerto Viejo de Talamanca is a laid back beach town with a distinctly Caribbean feel
​
Puerto Viejo is a popular tourist destination and is known in the surfing community for the biggest and most powerful wave in Costa Rica, known as Salsa Brava. It is also home to beautiful beaches, such as Playa Chiquita, Playa Negra, and Punta Uva, which are a few of Costa Rica's most spectacular beaches. The drive from the capital city of San José to Puerto Viejo is about four hours along nicely paved highway which pass through the mountains and banana plantations.
​
There is no local airport near Puerto Viejo for domestic small planes. Once you arrive, the best way to get around is by bike. Public buses run regularly between Puerto Viejo and San Jose, so you shouldn't have a problem coming and going at any given tim
e of day.
Things to do in Puerto Viejo include: Surfing, Snorkeling/Diving, Hiking in Gandoca-Manzanillo National Wildlife Refuge, CariBeans Chocolate Tour, Jaguar Rescue Center, and more. 
Corcovado National Park
Corcovado national park is the crown jewel of the
Osa Peninsula
and is the backpacking experience of a lifetime. 
​
As well as over a dozen vegetation types including montane, the park has cloud forests, palm and mangrove swamps, and is home to more than 500 tree species, and an astonishing host of wildlife, such as: two and three toed sloths, the endangered squirrel monkey, white faced capuchin , mantled howler monkeys, and several jungle felines, including jaguar and puma. The greatest number of Scarlet Macaws also live in Corcovado, their bright feathers are often spotted flying overhead.
Get in: The journey to Corcovado National Park is an adventure in itself. There are airlines that do direct flights from San Jose to either Puerto Jimenez or Drake Bay on the Osa Peninsula, two of the Park's main access points.
​
Driving to either location is possible with a 4WD vehicle depending on the time of year. Roads can be perilous due to flooding and rain damage, so be extra cautious.
Drake Bay isn't entirely accessible by vehicle. You must first reach the town Sierpe then take a boat the rest of the way there. There is at least one bus line that services this part of the country. Once in the Osa Peninsula, you have a few different options to reach the park.
​
One option is to go by boat. Tours depart Drake Bay Wilderness Resort around 7am,  The ride is around 25 minutes.
​
Things to do in the park include: Trekking, Hiking, Camping, Animal spotting and more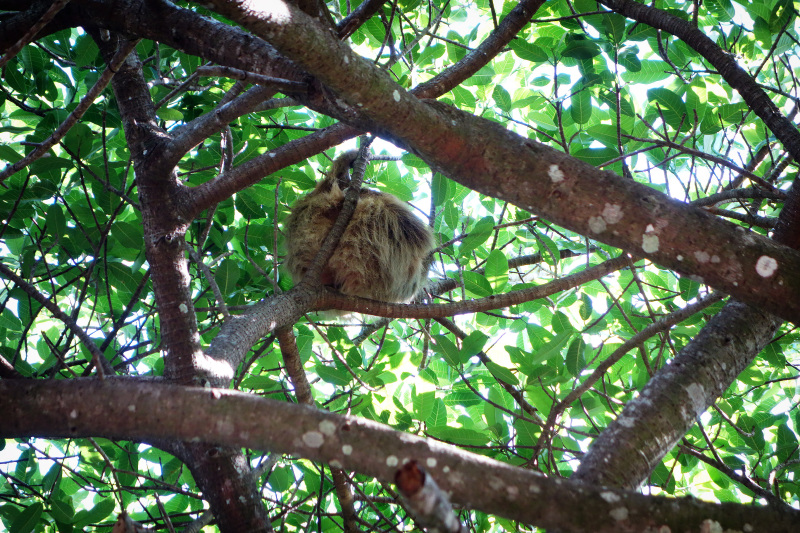 Sloth taking a nap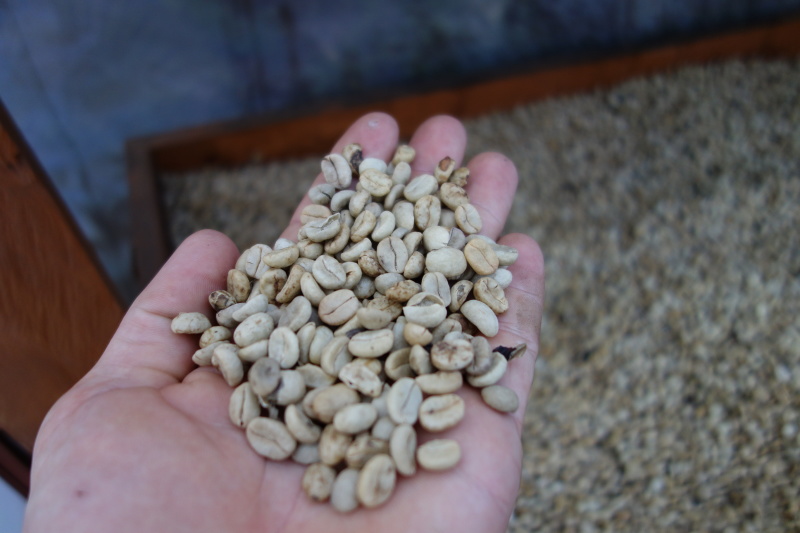 Coffee took root in Costa Rica near the end of the 1700s.
The Arabica coffee plant was first grown in Costa Rica's Central Valley, where ideal growing conditions – including fertile soil, high altitude, and a cool climate – contributed to its success.
Cultivation continued and the government soon realized the enormous economic potential of coffee. To encourage production, the Costa Rican government offered free land to coffee farmers in the 19th century. During this time, the coffee production skyrocketed.
Nowadays, Costa Rican coffee is prized as some of the best in the entire world and is shipped anywhere from Australia to Rotterdam.
​
Costa Rica is one of the largest producer of coffee in the world, churning out over a million bags every year.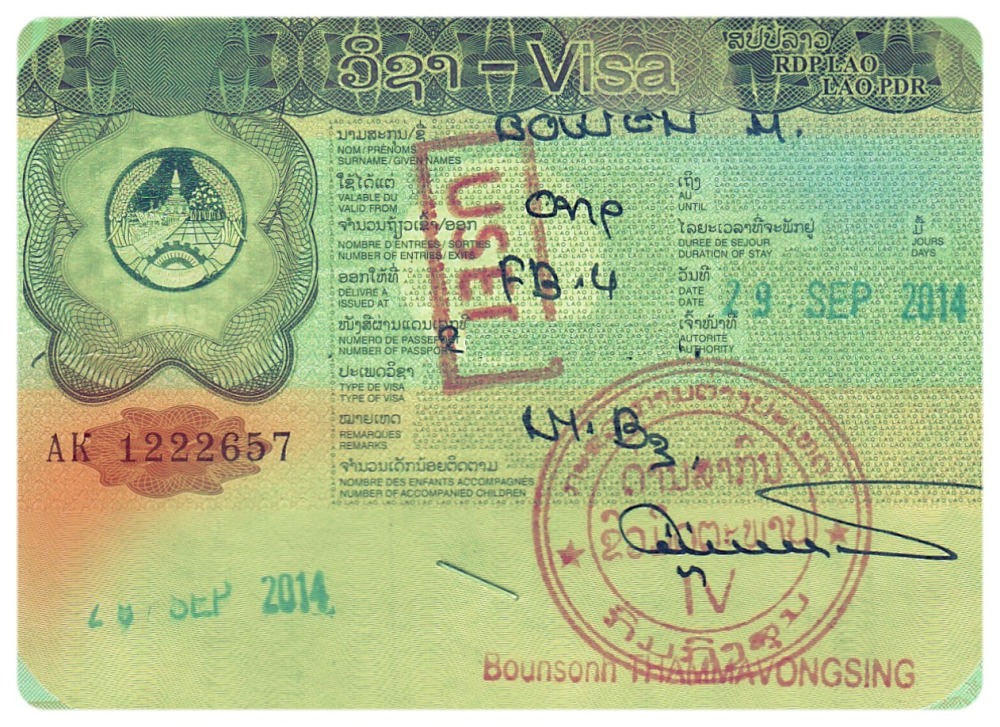 Entry Requirements for Costa Rica
All travelers must have either a return ticket or an onward ticket showing they will be exiting the country within 90 days of their arrival.
Americans don't need a visa for visiting Costa Rica.
You can check the requirements for your country under the resources-visa requirements menu.
Must do experiences in Costa Rica
Try the Ceviche: Ceviche is actually a raw fish dish, the lime juice acts as an acid and sort of cooks and tenderizes the meat. Cilantro, finely chopped onions, and sweet peppers in the mixture complete the meal. With two coastlines, the Pacific and the Caribbean, you know that the seafood will be fresh no matter where you are in the country.
​
Tour a coffee plantation: Touring a coffee plantation is a great way to learn about the history and production of this important plant. As you walk through the fields, guides will explain how coffee is grown and harvested. You'll learn about the de-pulping, drying and roasting process while seeing the process in action. Often you will be given a fresh cup of coffee at the end of the tour. 
Zipline through the rainforest: Ziplining is the main adventure activity that visitors come here to do. You can find canopy tours all throughout the country and the best ones are in Monteverde and Arenal because of the cloud/rain forest. There is no feeling quite as exhilarating as gliding over the rain forest in Central America.
​
Surf: People from all over the world come to Costa Rica just to surf because the waves here are some of the best in Latin America. Some of the best beaches are Pavones, Playa Hermosa, Playa Avellanas but this is just a small sampling of the huge number of the great surfing beaches here. 
If you haven't tried the sport yet and want to learn, you can sign up for surfing lessons at almost any of the countries beautiful beach towns.
​
Rappel down a waterfall (canyoning): This activity requires a bit of courage. The most popular place to do it is La Fortuna/Arenal where you jump down waterfalls up to 200 feet tall in the middle of the Costa Rican rain forest.
To most people it's more exciting than zip-lining.
I can guarantee if you are an adventurer you will absolutely love it!
​
See the sea turtles at Ostional Wildlife Refuge: Costa Rica is famous for their massive amount of sea turtles coming to lay their eggs on the beaches and for their conservation work with turtles. On both coasts you can witness baby turtles hatching then making their way to the ocean. For animal lovers, this is one of the best things to do in Costa Rica.
​
Explore the jungle: Much of Costa Rica's jungles have yet to be explored and there's no guessing what you may run into if you venture off the path!
See monkeys and sloths at Manuel Antonio National Park: White face monkeys are always seen at Manuel Antonio National Park along with sloths, iguanas, and toucans.
Playful, smart and cheeky, these monkeys sure know how to entertain their guests!
​
Go white water rafting: White water rafting is an excellent way to experience the beauty of Costa Rica as you paddle down roaring rivers.
There are many rivers from rafting Class I to Class V rapids so you can opt for a leisurely or action packed rafting day. Prepare to twist, turn and get wet and most of all, have the time of your life while doing it. 
Scale a Volcano: Costa Rica is part of the infamous Pacific Ring of Fire, a belt of volcanic activity that includes parts of the Americas, Antarctica, Asia and the Philippines.
As a result, Costa Rica has a ton of volcanoes, five of which are active and a dozen of which are dormant but could awaken in the near future.
In many cases, you can climb, drive or ride horses to the top of these volcanoes such as Poas, one of the country's most popular attractions, where you can peer over the edge into the massive crater.
​
Go Bungie Jumping: Monteverde's Extremo Bungee is one of the highest adrenaline pumping attractions in Central America. The company built a cart which rides a  pair of cables that stretch between two mountains.
With your heart pumping  you will feel the cart shaking beneath your feet as you make your way out to the jump location. You can have your friends video your jump from a nearby observatory platform while head mounted cameras will get all the close up action of your jump. It will no doubt be a highlight of your time in Central America.​
© 2017 All Rights Reserved.